The 10 Best Worldwide EDM Festivals 
Natalie Pereira | July 13th, 2016
Toronto is blessed with the selection of EDM festivals every summer, like Ever After, Digital Dreams and VELD. However if you're bored of staying in the 6ix, check out this selection of the best dance music festivals around the world!
Attending Tomorrowland is at the top of every raver's list. This incredible event has grown in the small town of Boom, and accommodates over 300,000 people over the span of the weekend. Boasting massive festival ground, and a handful of stages; Tomorrowland takes the cake for the most eye-catching EDM festival around the world. 
This English EDM festival takes place on the last weekend of August (a long weekend for the Brits), and offers four full days of raving with the option to camp out with your friends at night. Each day features different stages that cater towards the DJ's there, bet you $5 that you can't make it to all of them!
If you plan to come to EDC, just remember; what happens in Vegas, stays in Vegas. Prepare yourself for a weekend of no sleep and carnival rides, all while watching the sun rise to your favourite set. To give yourself a taste of what this weekend will offer, watch Under The Electric Sky, a documentary made following festival-goers weekend at EDC.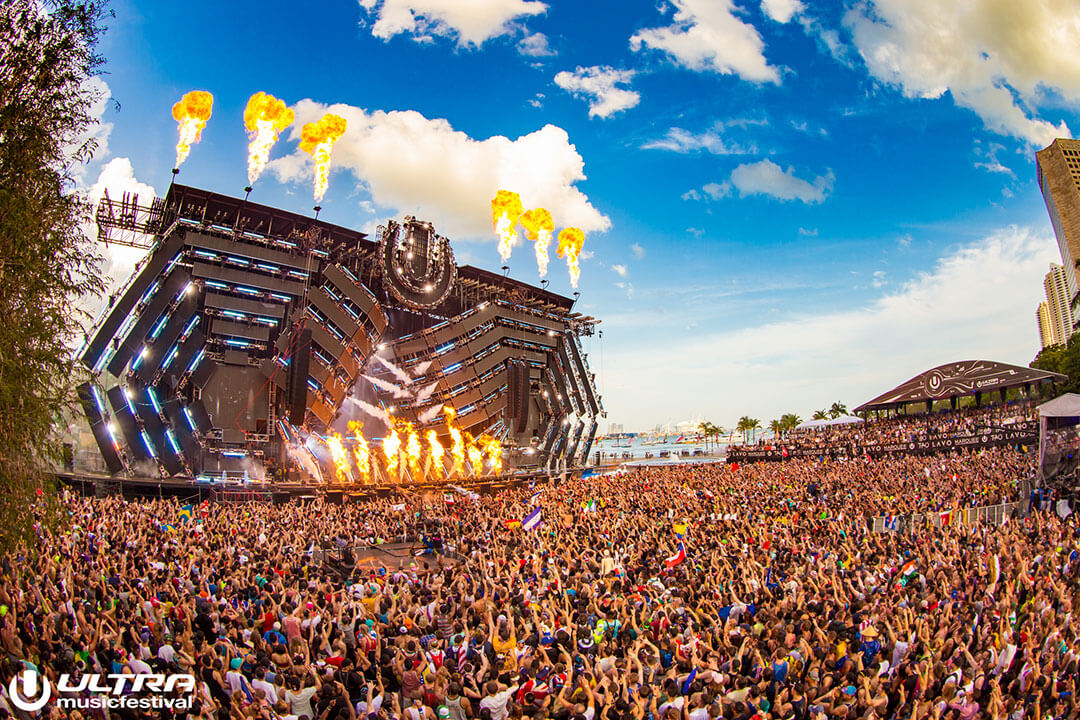 UMF takes place during Spring Break for American's, giving them the perfect excuse to party that weekend. Take a trip out to the Sunshine State with your friends for this unforgettable weekend. 
Pro Tip: is life getting in the way of your plans to attend Ultra? Don't worry, you can watch the festival's live stream on your electronic device (it's like you're in the crowd with everyone else!)
A dance music festival not just focused on the music, but on culture, art and creativity. Held at the location where the legendary Woodstock Festival used to take place, MysteryLand follows in providing a quality experience for it's attendees. Headliners Odesza, Skrillex and Bassnectar did not disappoint in closing out this years event, leaving fans hungry for what next year will bring.
This festival is most comparable to Alice in Wonderland – it's a magical weekend full of hidden nooks and crooks to explore, combined with an eclectic lineup for any dance music lover. Make sure you check out the festival map in advance, and familiarize yourself with what the grounds have to offer. 
7. Sensation – Amsterdam, Netherlands 
An event surely not to miss when visiting Amsterdam; this all-white themed event has left it's mark around the world, and brought events to other major cities like Barcelona, Tokyo and Toronto. Sensation focuses each year on creating a new show that will continue to impress it's attendees, and make others jealous if they missed the event. 
Even though Stereosonic is currently on hiatus for this year, they are expected to make a full return for fans in 2017. Making this Australia's biggest dance music festival, Stereosonic takes place in several locations (Sydney, Perth, Melbourne, Adelaide, Brisbane) so they can cater towards a larger market, making this the event to look forward to all summer. 
A totally different experience in comparison to the rest of this list; this event is meant for all the hardstyle fans. Defqon. 1 has grown to be the largest hardstyle dance music festival in the world, making it an event not to miss. Check out this video to see what to expect!
10. Holy Ship – Orlando, Florida 
My two favourite things ever – raving on a cruise, what else could you ask for?! This four day event kicks off at Port Canaveral, where you will then sail through the Bahamas, all while partying your ass off to the greatest DJ's and producers on board.