10 Date Ideas That Will Keep You Warm in February
Yes, we may already be craving the spring weather, but we still have a couple more weeks of cold temperatures and bundling up in scarves. Fortunately for you, Love This City has compiled a list of great date ideas in February! Take a look to see which events you would be interested in, whether it be going out with your best friends or with that "special someone".
January 27th – March 5th
One of the coolest events this month, the distillery district will be lit up with art pieces from local and international artists. This event is free for everyone, and is just here to brighten up your day! Get on over there quick for the cutest Instagram opportunities, and that good selfie lighting.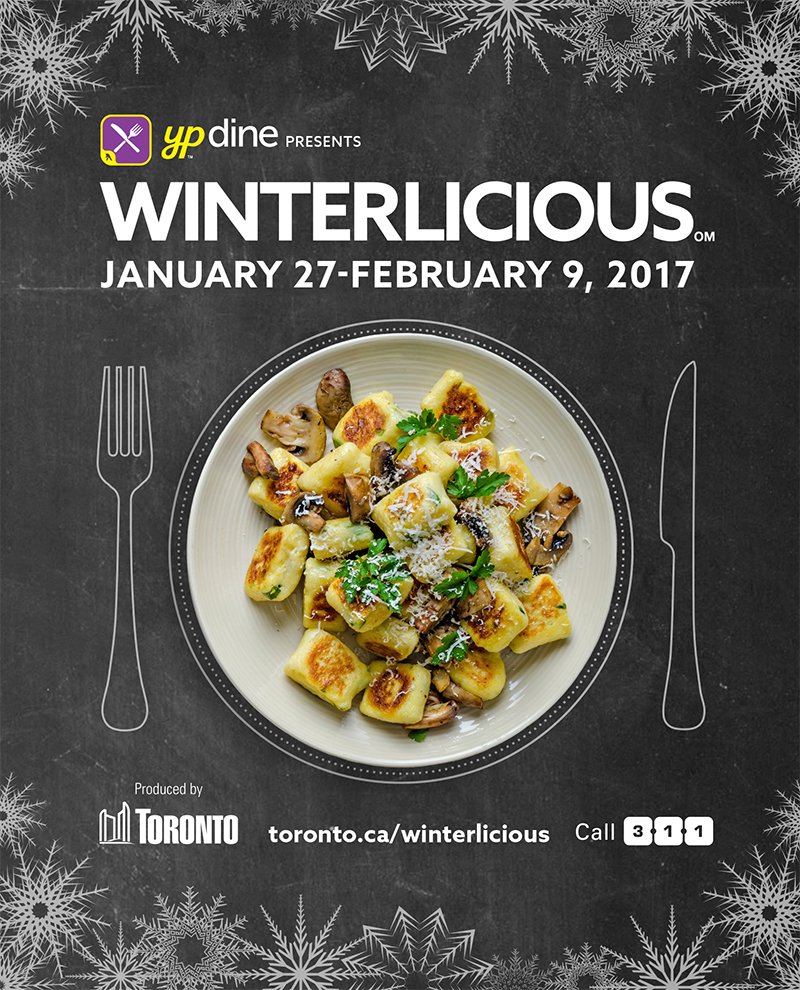 January 27th – February 9th
Time for THE hottest culinary event of the season, winterlicious is back again to keep your stomach full and your heart happy. With lunches starting at $18 and dinner at $28, what better way is there to spend money on your favourite person than on some of Toronto's greatest restaurants? Check out this list of restaurants involved, there's something for everyone!
February 4th
Known as "Toronto's block party on ice", who can pass up the opportunity to show off their moves on skates? The Harbourfront hosts these events every Saturday up until February 18th, with a different theme every week! This specific date has a soca theme to it, with Dr. Jay de Soca Prince playing tunes that will making you feel like summer is right around the corner, so get you and your significant other out there for a night full of spinning n' twirling!
February 11th
This festival puts an festival on supporting local craft brewers, and celebrating a mutual love for beer with your valentine. Proceeds from the event will help benefit the Toronto Railway Heritage Museum, and if it hasn't won you over yet; arrive early because the first 500 people receive a free toque!

February 11th – 14th
Passing by Union Station through this weekend? Blossom and Bloom is showcasing a market focusing on floral and creative endeavours by local businesses and vendors! With Valentines Day right around the corner, you can never go wrong with buying that 'someone special' a perfect arrangement of flowers!
February 16th
If you're looking for a night full of laughs, you most definitely need to check out Amy Schumer at the Air Canada Centre. Tickets are available online starting at $80 – definitely a great idea for a date *cough Valentines Day cough*.
February 17th – 18th
A way to experience music that Toronto doesn't see often, show your bf/gf your artsy side at Long Winter's giant maze audio/visual experience, designed to help attendees create their own experience. A unique and quirky way to explore art, this all-ages event defies the barriers on how music can be listened to, combining sculptures, projections and performance art to create the ultimate experience.
February 17th – 26th
A way to show your boyfriend that you appreciate him; bring him out to the Canadian International Auto Show at the Toronto Convention Centre. Come on out to grab a view at exclusive, exotic cars, to test drive the brand new Audi Q5 and listen to the CEO's of major automobile companies speak on a panel (just to name a few).
February 18th
Held at the Isabel Bader Theatre on UoT campus, Tedx is hosting its annual conference, this year the theme being "Open". Remaining a local initiative to engage with attendees, this conference is featuring twelve bright speakers and twenty performers to entertain, and enlighten the audience. A perfect way to try something new for date night! 
February 25th
Welcoming us to his cathedral, Tchami makes a stop in Toronto on his Prophecy tour. Coming in heavy at the Danforth Music Hall, he brings along Mercer on his North American tour. For all the shufflers out there, bring your boyfriend/girlfriend out and show them your best moves! Check out some of Tchami's tracks here: